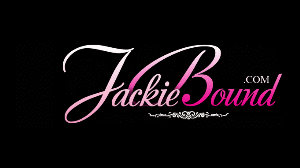 76 photos; 15:06 video
Clearly, I have been at it again. Shopping, that is... And, perhaps dressing inappropriately for going out in public. Well, you know just what Johnny likes to do when I have trouble with these things. You guessed it! It is time to tie me up and gag me once again. You would think I would learn my lesson. I guess I just need some steeper consequences.
At any rate, today, I am wearing a supercute knit dress that I found as a bargain at Target. I pair it with a bra, panties, garter belt, stockings and my gemmed silver high heels. The problem is...you can pretty much see my lingerie through the snug dress.
Since, I don't see it, Johnny ties my arms behind my back with rope and then secures me in a strapado position in the garage. Then, he puts microfoam tape overy my mouth as an effective gag, so I can't complain. He proceeds to take pictures of me and then a little video for his own amusement. I actually enjoy being tied up and gagged, so it doesn't really bother me. But when Johnny gets done taking pictures and video of me, he shows me the pictures. Oh....I see what he means. And, I'm sure you can too. ;)