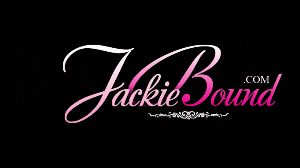 43 photos; 12:56 video
Who says you have to have money or a place to go to have a good time? Almost every girl has one of these little black dresses lined up in the back of the closet. And, If you don't have a pile of rope stashed somewhere (in the garage, perhaps), then we need to have a discussion. You see, girl puts on a little black dress with black stockings and shiny high heels. She announces that she is going to go to a club with her friends and she'll be back later. You clarify when later is. She says she will be home around 1 am.
As soon as she has left the house, you figure out where you put that darn rope. Then, you make sure you have the right amounts and it is all ready for when she gets home. Of course, you may not be as prepared as Johnny with an electric hoist in the ceiling. But, I am sure you can find some spot above her head that you can use to tie her arms to.
When your girl arrives home, you surprise her from behind (whether you are wearing a black ski mask at the time is up to you). You grab her and take her to the spot you have all prepared for her. She gets her arms tied behind her back with rope and then strapado to the anchor point you have found. And then of course (since I am told it is not bondage if there is not a gag) she gets a black cloth gag.
Your girl may get upset. But, she needs to get used to these sorts of surprises. I mean, after all, this is your average Tuesday night. :)